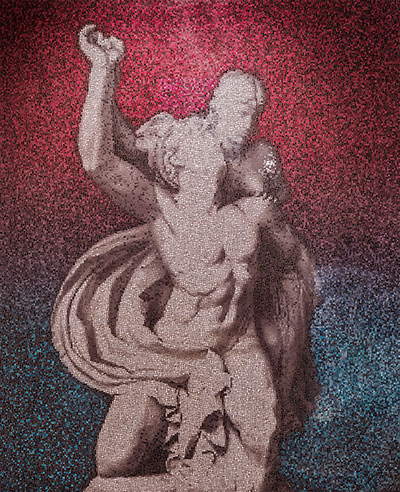 Bodi Collections was commissioned by Mendis Aesthetics Singapore, an anti-ageing aesthetics clinic, to recreate a contemporary version of the iconic sculpture by Rhienhold Begas (1878), 'Mercury & Psyche' from the collection of the Alte Nationale Galerie in Berlin, Germany.
The ancient Greek myth of Psyche, was granted immortality after many trials and taken by Mercury, the messenger of the Gods, to Olympus in order that she may marry her beloved Cupid
One of our earliest residential projects where an Asian concept theme with Feng Shui orientation was requested by the client. After several proposals with different objective images, the client chosed the Golden Fish image. With micro mosaic installation, the Design had a lifelike appearance and remarkable impression with a size of 1152*2016 & a total of 66000 tesserae.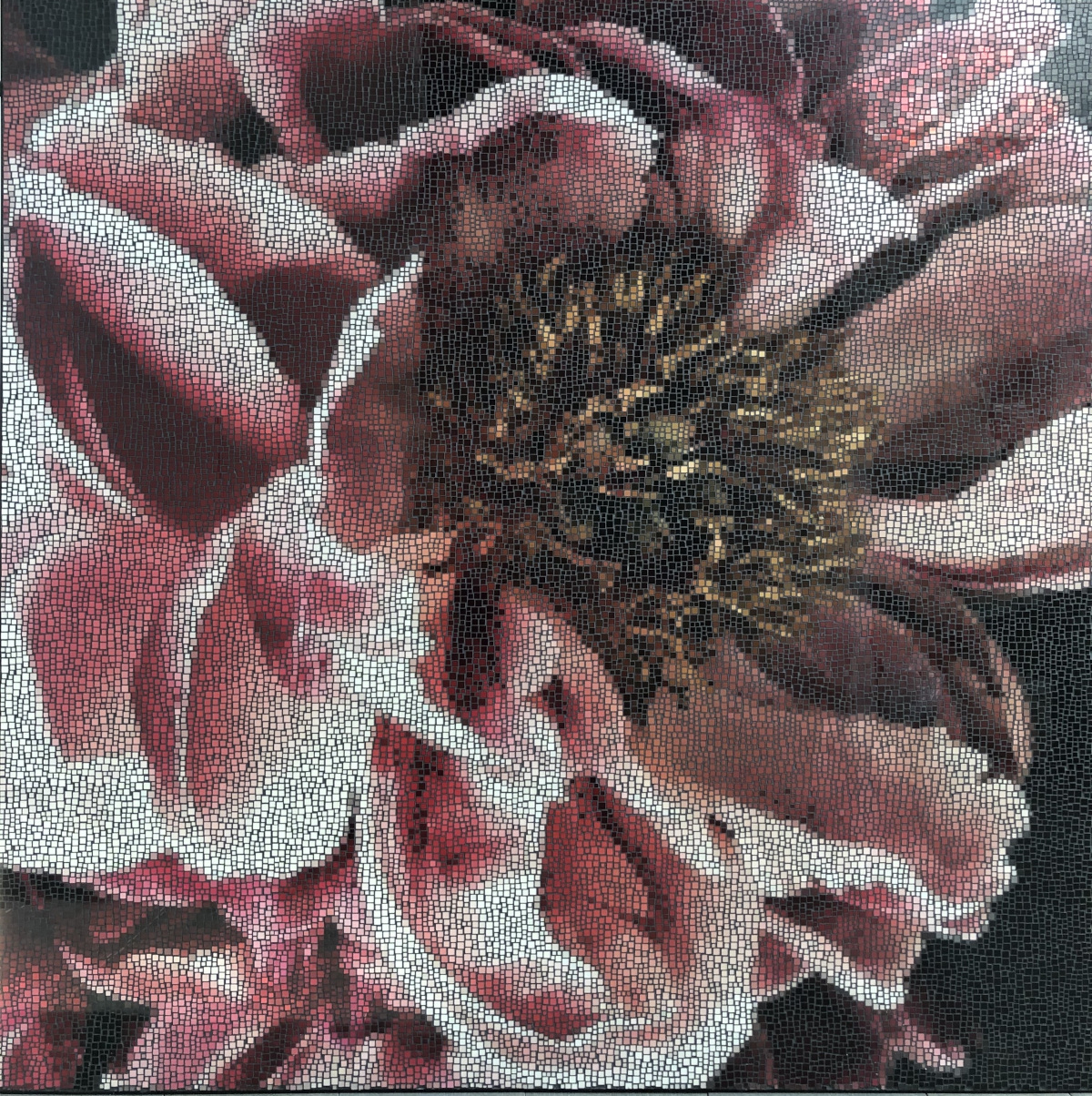 Bodi Collections was commissioned to create a life-sized portrait of ALAN, the main character in the Musical Fantasy (1.5 meters square using 60,000 pieces of mosaic) that was brought to life and featured at the legendary Abbey Road Studio 1, London during the live recording of Fantasy of Companionship for Piano & Orchestra' with London Symphony Orchestra, London Voices, London Philharmonic and London Royal Philharmonic Orchestra – A truly memorable and magical experience.
Penthouse at the prestigious South Beach Residences ( Singapore ). The TV feature wall was created with a unique branch design specified by the designer using micro-mosaic with the dimensions 1.8 x 4.5 meters and comprising a total tesserae count of 160,000. Material layered in extra clear float glass with customized color made of squared tesserae with the dimensions: 3.5 – 7 mm and 1 mm thickness. The tesserae was positioned on 288x288mm laser-cut support files ensuring a high precision fit at ease with a rain-like technique to achieve pixel-style artistic designs. Spacing between tesserae of 1mm & total thickness 2.2mm. Medium density 28800 mosaic tesserae per square meter. This exclusive Luxury Art was specially created upon the request of the designer to suit the interior of the apartment
Sun Yao's magnum opus artwork ' Traces of Aurora ' inspired by the Northern Lights or Aurora Borealis .The hallucinatory interplay of colors expresses much beyond that of the terrestrial & celestial. The artwork is monumental in scale and consequentially has an enveloping quality that gives rise to euphoria upon viewing them. The aesthetic pleasures are as much internal as well as external & are not unlike poetry or meditation where once transcends into other states of consciousness. It evokes a vision of a highly aesthetic universe and that we are existing in an endless cosmos of intoxicating beauty.
Krista Kim is a contemporary artist and founder of the Techism movement since 2014, promoting the confluence of art and technology, and technological innovation as a medium to further the development of digital humanism. She believes that artists must participate at the vanguard of technological innovation in order to contribute to the creation of future culture during this pivotal period of innovation and disruption.  Forbes described Krista Kim as the "new digital Rothko", and she was recently chosen by LANVIN to collaborate on their fall/winter collection 2018.