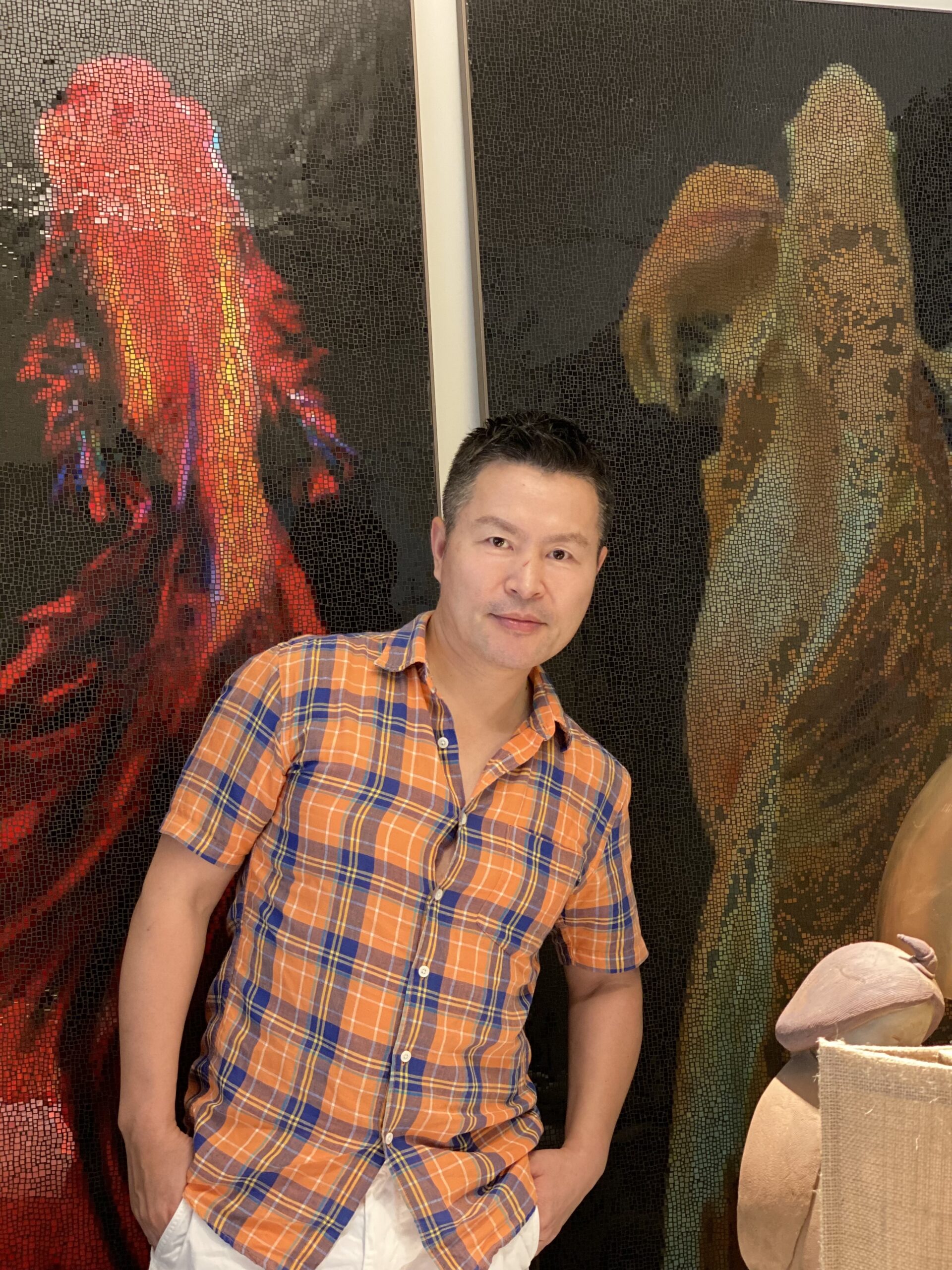 Sean Bo
CEO & Managing Director
Bodi Collections Pte. Ltd. (Singapore)
Rongpin Interior Materials Co. Ltd (China)
2000 – Present: Bodi Collections Pte Ltd (Singapore)
Bodi Collections was established since 2001 in Singapore and focuses on revolutionary digital technology & material production with the highest standard of technical & artistic excellence for customized innovative design
With over 20 years experience with Soft Furnishing materials we work closely with renowned Architecture & Interior Design firms in South East Asia, focusing mainly on Singapore & People's Republic of China.
With an eye for color, scale and trends, our talented team brings diversity of experience, fresh perspective and originality combined with the latest world-renowned technology, expertise and extraordinary attention to detail where results speak for themselves.
We are excellent listeners and listen until we can read between the lines what our client desires. Our speciality is in to understand our client and precisely interpret their distinctive needs. We keep a high level of technical & artistic excellence to bring up the most spectacular outcome reinforcing our commitment to the quality of the entire creative process.
Achievements
Completed projects:

South Beach Residences Penthouse
Frankel Road Residences
Mendis Aesthetics Clinic
Project ALAN held at Abbey Road Studios in London
Featured In Luxuo Luxury Lifestyle Magazine:

click to view

Featured In Design & Architecture (D+A) Magazine
Featured in

Home & Decor Magazine Singapore
2000 – Present: RongPin Interior Materials Co. Ltd (China)
Distributor for JAB ANSTOETZ and ELITIS in Shanghai (a visionary design with top quality creations from Germany)
Specialized in furnishing materials like fabrics & surface materials with in-house brand Discovery
High end commercial, residential & hospitality projects in China
HOTELS & SERVICE APARTMENTS
Shanghai : Xijiao State Guest Hotel ( Presidential Suite )
Shanghai : Lido Pacific Hotel & Service Apartment
Shanghai : Sheraton Grand Tai ping yang Hotel (public area)
Shanghai : Hengshan Hotel Presidential Suit
Shanghai : Sky Fortune Boutique Hotel
Beijing : Fujing Yuan Hotel & Service Apartment
Singapore : 6 Shenton Way Service Apartments
RESIDENCES / SHOW FLATS
Singapore : South Beach Residences
Singapore : Frankel Road Villa ( Residential )
Beijing : E-house seascape club and mock up room
Shanghai : She Si Tian Di villa
Shanghai : Yipin Villa. (Residential )
Shanghai. : Tomson Golf House ( Residential )
Shanghai : Green Lake World ( Show Flat )
Shanghai : Western country estate (Sales Gallery & Showflat )
Shanghai : Ren Ganges Riverside City (Sales Gallery & Showflat )
Shanghai : Grand Golden Rock Garden (Show Flat)
Shanghai : District Green, Ben Giang Gardens (Show Flat)
Shanghai : Between the clouds and the green earth ( Residential )
Shanghai : Mingquan Jiangnan Garden ( Sales Gallery & Mock Up Unit)
Shanghai : Qin Feng Ya Jing ( Show flat )
Shanghai : Forest Blue Bay ( Show flat )
Shanghai : Nanxiang Model Villa ( Show flat )
Shanghai : Zhujiajiao Villa ( Show flat )
Shanghai : No. 1 Xinhua road ( Show flat )
Tianjin. : Hyatt House ( Residential )
Tianjin : Ren Ganges Riverside city ( Show flat )
Tianjin. : New Tai Yue Yue Garden Club Thompson Golf
Xiamen : Taiwan Villa (Sales Gallery & Mock Up Unit )
Xiamen : YunHai Villa ( Residences )
Fuzhou : Oak Bay Villa ( Showflat )
Foushan : Richland New Town ( Showflat )